The best way to celebrate a successful hunting trip is by eating a great meal of wild game. Whether you like elk, deer, duck, pheasant, or something else, we have a few ideas about how you can make the most of your harvest. Let us know how you like these recipes, and share your favorites in the comments below!
This is the perfect recipe for bigger game like elk or whitetail deer. With cream cheese and bacon in the ingredients list, you can bet you're in for a delicious meal. Check out the recipe here.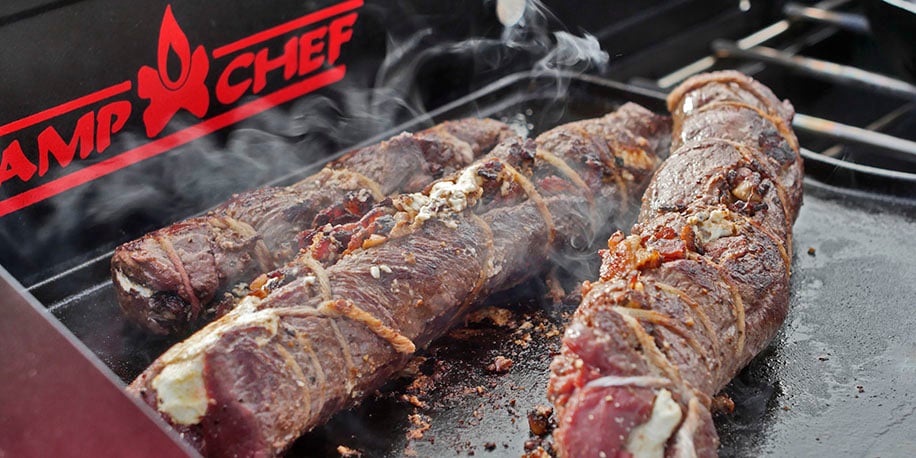 Duck & Pickled Onion Tacos
The rub in this recipe, made from Camp Chef's Mango Chipotle seasoning, is packed with powerful flavor, while the pickled red onions add a nice tang to the taco. It might sound like an odd combination, but your tastebuds won't be complaining.
Ingredients
-2-4 duck breasts
-Corn tortillas
-1/4 cup Camp Chef Mango Chipotle Rub
-1 T fresh coffee grounds
-1 T tequila
-1 lime (juiced)
-1 T fresh cilantro
-1 red onion, thinly sliced
-1 cup water
-1/3 cup apple cider vinegar
-Salt
-Jalapeños (optional)
-Queso blanco (optional)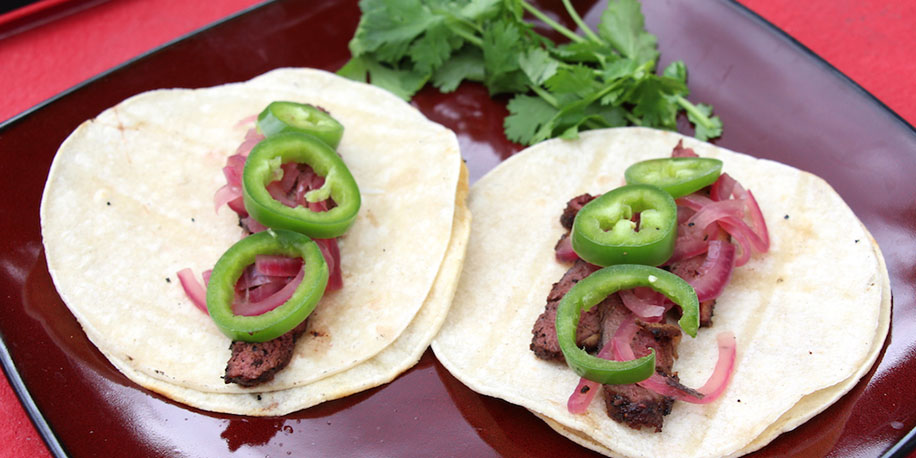 In a small bowl, mix all ingredients together to make a paste. Score the skin on each duck breast every ½ inch and add to paste. Be sure to completely cover each breast. Let marinade for 30-45 minutes.
Add red onion, water, apple cider vinegar and salt to 10- or 12-inch cast iron skillet. Simmer over low heat for 20-30 minutes.
Grill duck breasts skin side down over high heat. Grill for 1 to 2 minutes on each side or until medium rare. Be sure not to overcook.
When done, thinly slice breasts, place on corn tortilla, and top with onions. Add jalapeños and queso blanco if desired.
Watch the video below for a walkthrough of the recipe:
Fresh herbs go great on pheasant, especially fresh pheasant from the hunt. You can count on a tender, moist bird from this recipe with almost no effort on your part. Just season and cook. Ingredients
-4-6 pheasant breasts
-2 minced garlic cloves
-1 cup fresh herbs (basil, sage, rosemary, oregano, etc.)
-1/2 cup cooked bacon, diced
-1 whole lemon, diced, including skin
-Salt
-Pepper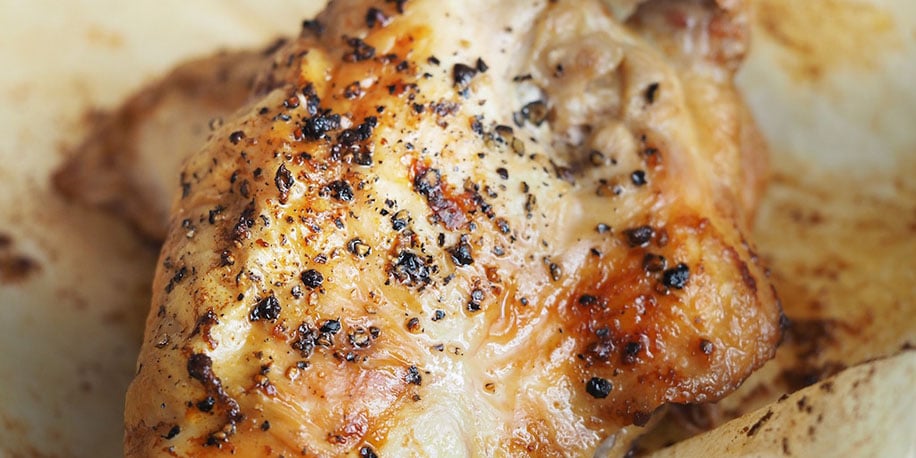 Preheat pellet grill to 400°.
In a small bowl combine garlic, herbs, bacon and lemon. Rub each pheasant breast with mixture and place in a lightly oiled Square Dutch Oven.
Bake in pellet grill with lid off for 15 to 20 minutes or until breasts are just cooked. Time and temperature will vary depending size of pheasant breast.
Serve with wild rice or potatoes and mix of veggies.